Agencies are among the most enthusiastic adopters of new marketing automation tech
With the launch of another mind-boggling Martech Landscape by ChiefMartec.com (now deservedly renamed the Marketing Technology Landscape Supergraphic or Martech 5000), it's safe to say that there is an increased appetite for marketing automation technology. This category has been growing steadily over the past years and it's showing no signs of slowing down.
In fact, it's so important that marketing automation has now become the top attribute when choosing an ESP, above cost and user-friendly interface according to the recently-published 2017 Email Industry Census.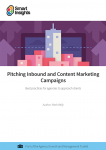 Download our NEW Business Member Resource – How to Pitch Inbound and Content Marketing Campaigns
Understand how to pitch better to win more inbound and content marketing campaigns from prospects and clients.
Access the How to Pitch Inbound and Content Marketing campaigns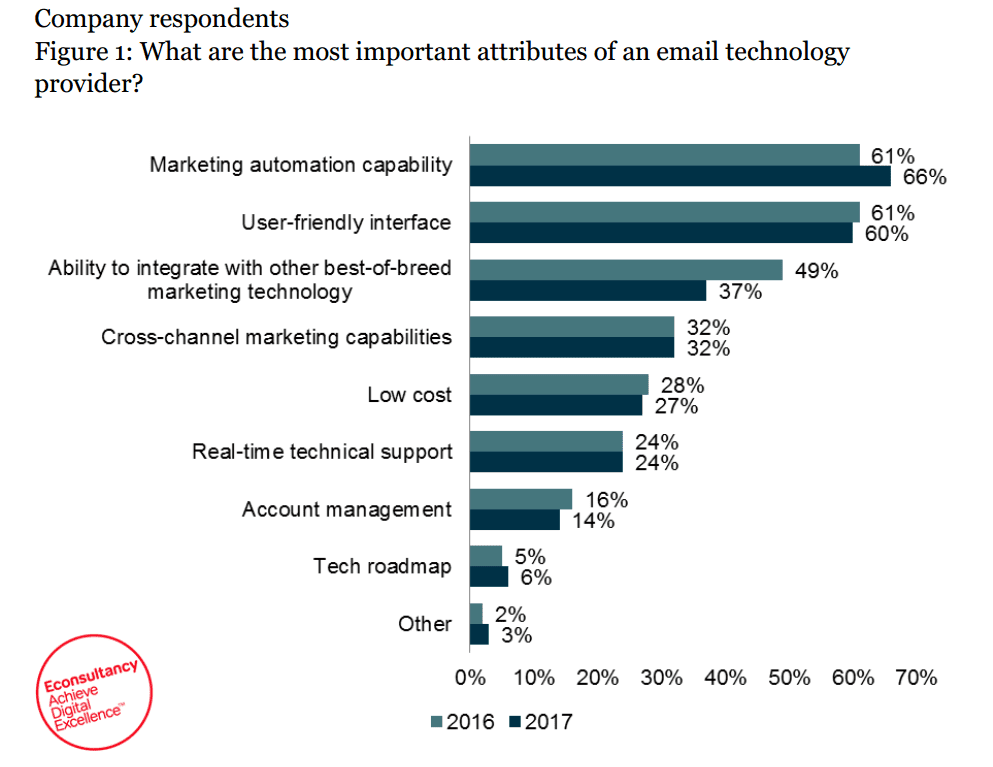 What this shows is that most brands and agencies no longer consider marketing automation as a nice-to-have capability, but rather a must-have for any tech provider they choose to partner with. The Martech Landscape shows providers have responded to the demand, but simply providing a capability might not be enough if everyone has similar tech. The real value will come from those companies that succeed in adding value to their clients by helping them formulate a strategy that melds both traditional broadcast email and automated email, to deliver both long-term consistency and timely, action-based communications.
With a variety of clients and exposure to more challenges and solutions than in-house marketers, it's not that surprising to see agencies are driving the growth of marketing automation. Throughout the 2017 Email Industry Census, supply-side marketers are shown to be innovators, reporting a wider range of tactics used and increased success with their approach.
Success is on the rise, but there is space for growth
Looking at the overall use of email practices, there is a strong desire to make marketing communications more personalised, timely and targeted, driven by behaviour and logic. Marketing automation is the engine behind that movement, fuelling a general trend of moving away from batch-and-blast email marketing.
Bolstering benefits such as the ability to send more relevant messages and increased email engagement rates, agencies have seen an increasing level of success with marketing automation every year. 73% of respondents have been 'very' and 'quite successful' in implementing automated programs.
Having said that, only 12% of agencies are in the 'very successful' bracket so there is still a lot of room for progress in this space. To achieve that, marketers in this sector must take inspiration from companies that have used automation with great success and use business-impact results to earn the interest of the C-suite. Having senior management support can drive a positive attitude to adopting more automation, shorten approval cycles and lead to a strategic rather than tactical implementation of automation. While it's true that this type of tech can save time and diminish mundane manual tasks, it's when it's applied to customer journey lifecycle messaging that it really shines.
What are the most popular use-cases for marketing automation?
Digging deeper into what makes agencies so successful with email automation, it was interesting to discover a fairly equal spread of the type of triggers used (see chart below). In addition, when compared to in-house marketers, agencies were using more automation in every single category.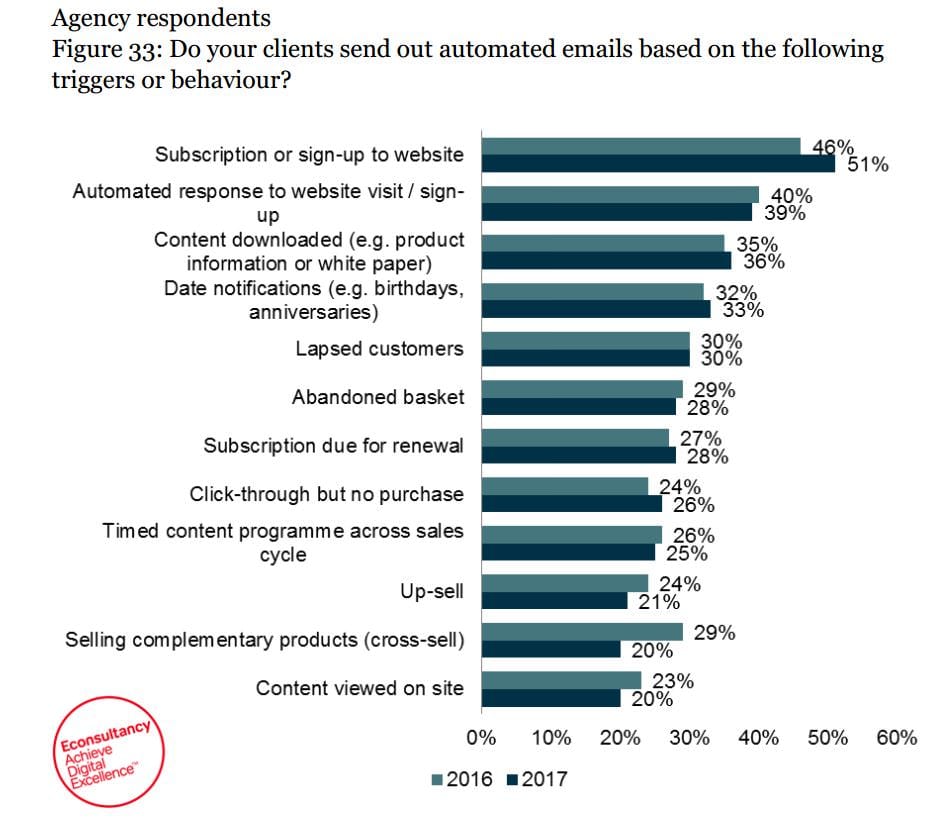 Unsurprisingly, subscriptions or website visits top the chart as many marketers across sectors have a welcome or thank you program in place. The fact that only 28% of agencies use abandoned basket triggers shows a potential to recover some of that lost revenue for their clients, but it could also be an indicator of its varying importance across sectors as this trigger is mostly used within retail.
Even so, other sectors should also wake up to the opportunity this could present for their business, especially as it's one of the easiest automation techniques to implement. NSPCC, a children's charity, used abandoned basket technology to recover potentially lost donations and mitigate any technical issues donors could have had leading to the abandoned transaction. This simple campaign recovered an average donation size of £38, bringing much needed funds to their cause.
Perhaps the biggest opportunity for growth in terms of automation triggers is matching them to the customer lifecycle as only 20% of agencies use cross-sell, 21% use up-sell and 25% use timed content across sales cycles.
By putting the customer first when creating a marketing automation strategy, agencies use principles of First-Person Marketing to send personalised, relevant messages at scale. It might be such objectives are already in place in various channels, but automation can significantly increase the impact of key messages and subsequently, conversion rates. Of course, that is not to hail automation as the ultimate solution to every marketer's dream – it's important to keep in mind that optimisation is a crucial factor contributing to long-term success. In other words, you can't just set your automation programs and never review them.
Onwards and upwards
While success with automation is on the rise, agencies are not resting on their laurels when it comes to using it. 43% of respondents in this category considered they are not yet utilising this email practice to their satisfaction.
When asked how they intend to innovate with email in 2017, two of the top three categories chosen were related to automation: 'more creative use of behavioural triggers' (52% of respondents, up from 46% in 2016) and 'using automation to enable one-to-one communication' (42% up from 40% in 2016). And one could also argue that a 'greater use of dynamic elements', which is the second largest choice, can also involve a certain level of automation, though there is other tech at play as well.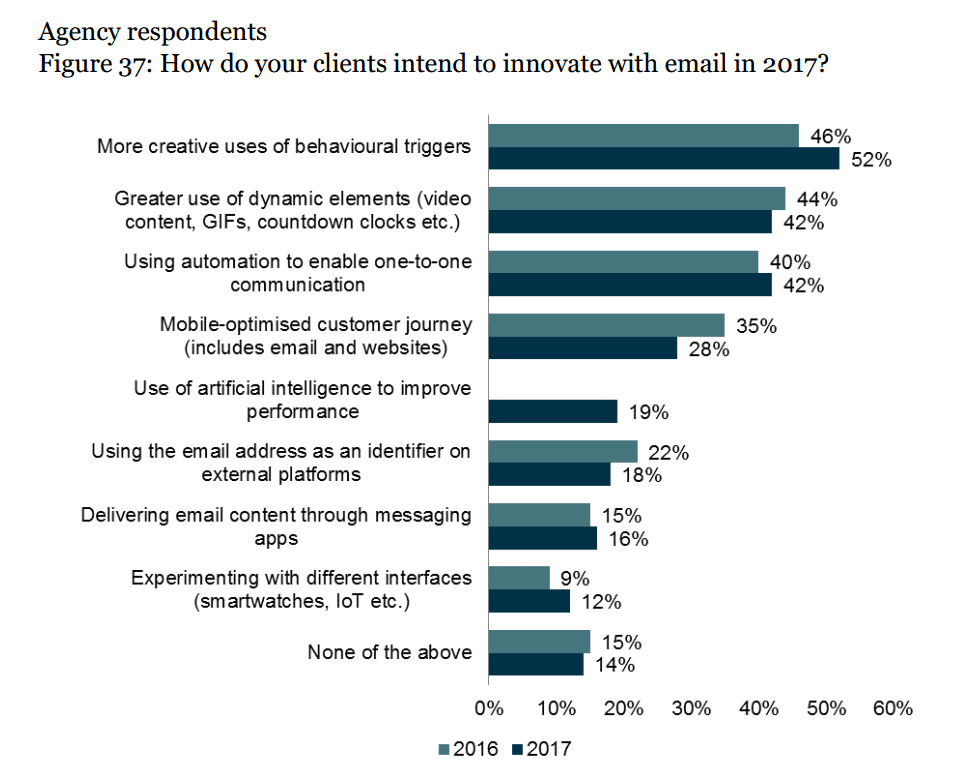 With agencies paving the way in terms of the use of marketing automation, in-house marketers should feel encouraged rather than apprehensive to increase its impact. As research has shown, there is plenty of room for growth in this space, both in terms of adoption and success.
The key to utilising marketing automation effectively is to drive the process with incremental innovation and First-Person Marketing in mind. If you place the customer at the centre of your communications, ensure data flows correctly between systems and start with the simple but most important programs, implementing new strategies at a consistent pace, the world is your oyster. Because the secret to using 100 different triggers is to start with one and keep going.
Thanks to Steve Denner for sharing their advice and opinions in this post. Steve Denner is Adestra's co-founder and COO. He is a strong believer in the need for enterprise SaaS providers to deliver the highest levels of service to their clients. He thinks that enterprise technology should have 'self service' ease-of-use – backed up by proactive and swift support and account management.You can follow him on Twitter or connect on LinkedIn.Read on: SmartInsights
Article Categories:
Media