Marketing your restaurant is a mobile game.
The emergence of the smartphone has created a culture of connectivity. With 77% of U.S. adults population carrying around smartphones to stay connected, it makes sense that your restaurant follows suit with the big names to capitalize on this growing need to know.
If you look around at what many restaurants are trying, you will see many innovative and forward-thinking strategies that are yielding some great success. Today there are a number of ready-made app solutions that provide access to many of these features being used by the big names.
The rise of app builders now allows you to implement the same strategies used by large chains without all the necessary developer fees.
You can easily borrow some of the thinking behind the success of these big brands and develop your own mobile strategy based on what's working.
As a small business or even a string of relatively localized eateries, mobile is a solution to your marketing needs. Your company needs to realize the potential a mobile app has. And, with the help of modern technology, you can stay competitive with the franchisees without breaking the bank.
Just look at these four mobile tactics that you can easily implement.
Engage with Your Customers on Their Level
Mobile offers you the opportunity to engage with customers on a much more personal level. Push notes, fan walls, and even social media integration allows customers to hear you on many different channels. The key is finding the right way to harness what mobile has to offer regarding engagement.
Customer engagement is crucial when it comes to millennials. And since 53% of this generation eats out once a week, it's important to cater to their expectations. In fact, both Starbucks and Chipotle did this when they implemented their mobile strategy.
Both chains understood that the millennial generation expects the places they frequent to have strong social ethics. So, they incorporated these social ethics into their mobile strategy as part of their customer engagement.
Chipotle included a simple game into its app that helped demonstrate a few of its challenges and principles. As a bonus, progressing in the game could net participants a free burrito. By engaging with their customers on an emotional level and offering a targeted incentive, Chipotle successfully increased their sales. In the game's initial year, Chipotle earned:
Over 57,000 customers receiving BOGO loyalty cards
Over 22,000 email opt-ins
Over 4,200 database opt-ins for the game
The lesson you can learn from Chipotle's team of mobile marketers is that engagement does not have to be a conversation. Instead, it should be thought of as sending a message about your brand to your clients in a way that invites them to share in your thinking.
Now, you don't have to go as far as building a game to engage with your customers. You can do something as simple as hosting a contest that invites your customers to create the best slogan that promotes one of your beliefs. You can do this on a fan wall in your app, or through social media. But using your app to engage is a great mobile tactic that works and helps build brand loyalty.
Another big name that has taken engagement to the next level is Starbucks. The coffee giant has recently taken to AI and teamed up with Amazon's Alexa and Ford's Sync to create a more personalized experience for customers. AI technology will make it possible to offer customers recommendations based on their order history. This forward thinking, mobile approach has seen Starbucks Rewards members spend an increase in 20% since last year.
Offer Mobile Ordering to Give Your Customers Convenient Options
Mobile food ordering apps are quickly becoming an excellent investment. As more and more big names adopt a mobile ordering platform, customers are beginning to expect the convenience of grab and go. In fact, according to market experts, mobile ordering alone accounts for a 10 to 20 percent increase in sales for the companies who choose to invest in its potential.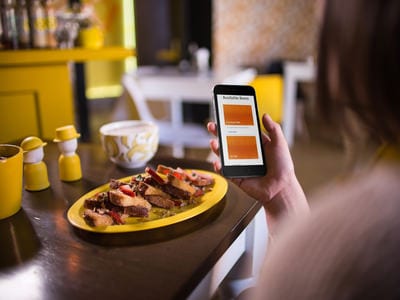 Developing a mobile ordering platform on your app does not have to be as costly or as complicated as you may think. With many of the app builders available today, you can create a menu, add pictures, and create different types of checkout options—including pick-up and delivery.
One of the best things about mobile ordering is that customers can easily reorder past orders with a few taps. So, the process is both simplified and streamlined for the end users. And, when the customers are the ones customizing their orders, there is less room for errors on your part. A mobile solution actually helps you get your orders right.
If your customers really like to make additions and substitutions to their orders, then you could learn a lot from Taco Bell. The big name in fast food developed an app that really tapped into what its customer base wanted with its enhanced customization options. Taco Bell's mobile order numbers are soaring, and the reason is simple. They are getting it right–literally. And, the results are a daunting 20% increase in sales that are directly related to mobile orders.
Stay Connected with Customers Using Mobile's Communication Features
Push notifications are one of the best tools available to your restaurant. Here are just a few ways that you can use push notifications to promote your restaurant.
Send out coupons
Seek Yelp reviews
Share social media posts
Keep customers engaged in the order/delivery stages
There are countless creative ways that you can use push notifications to help your restaurant. The bottom line is clear though, keeping your clients in the loop makes them feel valued. And customers who feel valued become brand loyal customers.
Geofences are a great tool for keeping customers in the loop. Many Main Street restaurants use this tool quite often during local parades or holiday celebrations. They set up a geofence for people who are downtown during the special event, and right before it's over, they send out an exclusive offer to people who are close by. It gets people through the doors when they are waiting for traffic to clear out from the event.
You don't always have to use a geofence. You can also just send out offers to loyal customers who have downloaded your app. That's the mobile strategy that Dunkin Donuts uses.
The breakfast and coffee hot spot didn't come up with some over the top game or some futuristic use of AI when it was working on its mobile strategy. Instead, it kept things simple and perfected the art of push notifications. They created an app that makes people want to download it even if they might be disappointed afterward. The hook? Coupons, deals, and freebies.
The keep it simple mobile philosophy has worked well for the big name in pastries. Their app has well over 2.5M downloads. The lesson here is an obvious one: If you want to attract a lot of people, offer to give them free stuff (or at least a tempting discount).
You don't have to keep things simple if you are one who prefers innovation and forward thinking. Push notifications can be used to keep your customers involved in the complete dining experience. You can keep them informed from the initial order up through the check. That's exactly what Domino's Pizza did to reinvent itself. In 2009, the pizza chain ranked last among its competition, so it looked to mobile–specifically communication–when it was rebranding. Using
mobile's ability to keep customers in constant communication has helped Dominos see a 1,900% growth over the past six years.
Domino's leaves nothing out when it comes to keeping its hungry customers informed. You can order a pizza and track its progress to your door. You can even order a pizza a few days in advance if you want to. Then, while you wait, Domino's has a game for you to play, pizza-themed no less. As a shortcut, the next time you order pizza, if you feel like reordering the exact same thing you can do so in just a few taps- all of your settings and payment information can be saved.
Be it a geofence, a push note, or a tracker, communication is a vital part of the customer experience, and mobile has many different options that you can choose from to cater to your clientele.
Offer Loyalty Programs to Keep Customers Coming Back
Loyalty programs are becoming a must. Upgrade your program from punch cards and stamps to a digital version. Punch cards get lost, and people always have their phones. Since your phone can be tied into a digital wallet, you can connect your loyalty program to other options as well.
Not only is this more convenient and more streamlined. It also allows you to collect better data. That data can enable you to make better decisions in the future.
The leader in mobile restaurant innovation, Starbucks, can teach you a lot about loyalty programs. In addition to traditional punch cards, the coffee giant also incorporated prepaid rewards into its loyalty program. The results are astounding. The company has over $1.2 billion dollars in prepaid orders for those who are members of the Starbucks Rewards program. That's more money than some small banks have as a complete operating budget.
What you can learn here is very cut and dry; mobile loyalty programs are more likely to be adopted by customers for a simple reason: people like to feel appreciated. With a digital loyalty card, or the ability to link a loyalty account directly to a credit card, it easier for your customers to rack up points and enjoy the perks of their loyalty.
Conclusion
Small businesses can be better than chains. They have a high level of consistency, aren't always obsessed with cutting costs, provide strong local employment opportunities, and can provide immeasurable additional benefits to their local communities. If your business has been around for a long time, use that to your advantage. If your business is new, announce your intentions and build some enthusiasm. Mobile is just another means of connecting with your customers in a more direct way than you were able to before. Remain authentic and charming when you communicate with them, don't let the technology wash all the character from your brand.
Mobile tactics almost always require you to have an app. Restaurant apps are crucial to a strong mobile strategy. If you still happen to think creating an app for your business would be too expensive or take up too much of your time it would be in your best interest to look up apps for restaurants.
For less than the cost of just about any other primary marketing campaign, you could have an app. Further, you could have it ready to launch in as little as two weeks.
Once you have an app and you implement the strategies listed above you should start to see an improvement in your sales. Of course, how much of an improvement that makes depends entirely on the amount of effort you're putting into your mobile strategy multiplied by the quality of your restaurant.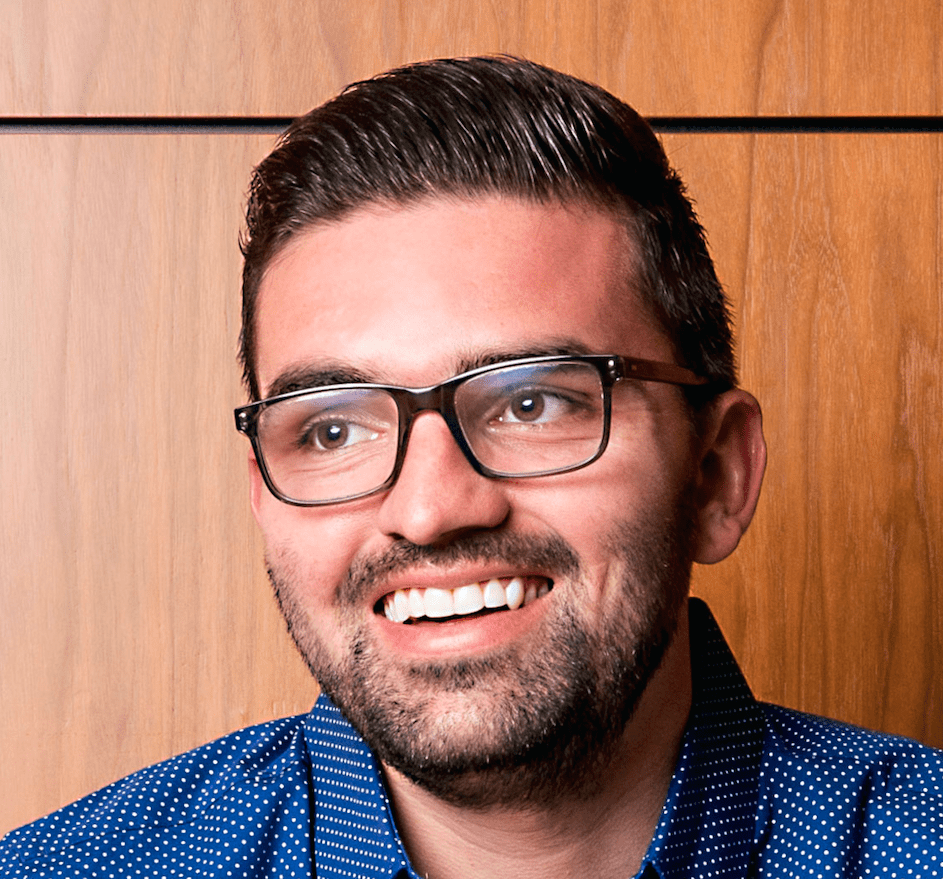 Andrew Gazdecki is the founder and CEO of Bizness Apps — making mobile apps affordable and simple for small businesses. We're a do-it-yourself iPhone, iPad, Android & HTML5 app platform that allows any small business to simultaneously create, edit, and manage mobile apps without any programming knowledge needed.Read on: SmartInsights
Article Categories:
Media