The Focus is now on Personalization across Various Channels to Drive Retail Business Growth
Ever tried going back to early nineties and visualizing how shopping used to be in those days. You would go to a store or a mall, preferably the one for which you don't have to take a detour. Most of your shopping would be completed on weekends with family tagging along. You would rely on your friends' advice, magazine reviews and TV ads for deciding what to buy. Your friends would also call to inform you about the latest deal or clearance sale.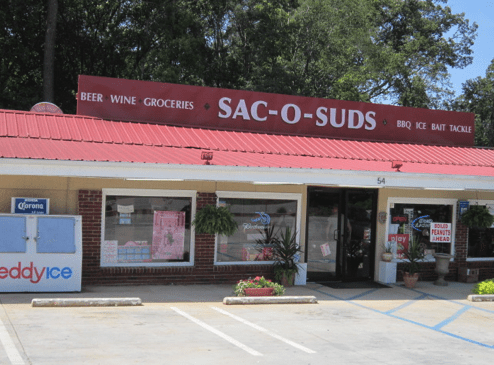 Fast track to the present day and you have Amazon Go. No Cashier, no checkouts; just visit the store, pick up what you want and simply walk out of the store. The shopping experience for customers has completely transformed over the years. The price point is no more the major factor affecting consumers' decision or buying behavior. In fact, according to the Walker study, customer experience will overtake price and product as the key brand differentiator by 2020. Stores are now locked in a perpetual war for attracting consumers with the improved shopping experience. Most of this war is fought in the virtual space. However, the distinction between virtual and real is rapidly diminishing.
Using a mix of technologies, retailers are scrambling to meet their omnichannel personalization goal. By keeping track of the customer at all touch-points retailers these days have more information than they can handle. To this end, IoT, big data and AI tools are being harnessed to create a cohesive brand experience.

The technology related changes can be seen across the board, from building intelligent merchandising and supply chain to redesigning store operations for higher efficiency and creating immersive in-store experiences for higher customer loyalty.
With drones taking over, the speed for deliveries are expected to increase dramatically. The inventories are increasingly getting more efficient, which means that customers would rarely experience delays due to items getting out-of-stock. Retailers are also experimenting with beacons and facial recognition sensors to identify customers in a brick and mortar store and deliver personalized experiences to them. While, all these changes are transforming the retail marketing and operations, there is also a fundamental change in the business strategy and customer segmentation approach.
Customer Segmentation
You must be familiar with this approach – define where you want your business to end up so that you can reverse engineer your business plan to get there. And who is this customer? Defining the customer persona has always been a crucial part of any business model and its strategies. The better you answer this question, the better it will be for you to position your brand and create a differentiation.
Pre-mass internet adoption, marketers largely relied on demographic and geographic data to classify the consumers into different groups. Later with the advent of Internet, browsing history patterns became the holy grail of classifying and targeting users. However, with the advancements in big data and artificial intelligence, targeting consumers in large groups is becoming outdated.
Instead, marketers are now looking for ways to target consumers on an individual level with personalized messaging and targeted offers.
Satya Nadella while speaking in a conference last year said that "Bots are now learning in human context and the relevant thing for us is to make them intelligent as we learn from customers' experience…non-IT fields are going digital in a big way. Internet-connected cars, elevators, smart cities – you name it. Internet of Things (IoT) is the future and we at Microsoft are ready for the upcoming challenges." His statement reflects a common sentiment among all tech-giants working towards transforming retail operations and the customer experience.
Starting with customer discovery and top of the funnel advertising, bots are engaging with customers helping them book a flight or order a product. Forkable is one such bot which learns people's tastes to offer a new lunch options everyday. Automat is another bot which targets retailers and offers them the power to enable one-on-one intelligent conversations with their customers.
The new era of personalized recommendations
With advancements in Big Data, IoT and Artificial Intelligence, time is not far when personal assistants like Siri and Cortana would make most of the buying decisions for your customers. Firms would gather data from a vast Internet of Things to capture user behavior and preferences on an Individual level. Advanced marketing automation engines would then use this data to create personalized recommendations and offers to persuade personal assistants. Personal assistants would also use predictive analysis to assist buying decisions in advance.
These decisions will be triggered by devices requiring routine maintenance, updates and refills. The devices would interact with the vendors directly to create a shopping list in advance for the customer, which personal assistants would take up to the customer for approval. Customer can also choose the auto renewal mode to escape this exercise.
Moreover, personal assistants will also monitor abrupt buying behavior, and alert the customer if he/she is at risk of defaulting on past payment obligations.
You will realize that some of these things are already possible with CRM and marketing automation engines. However, there is a lot of scope for improvement making this experience seamless for customers at all the levels of the marketing funnel.
AR and VR Experiences
Not long ago, AR and VR were just seen as technologies made for entertainment and gaming. While entertainment still holds a major share, the world has realised the potential of these technologies in building immersive experiences for customers. AR and VR apps are increasingly gathering attention from major retailers. According to Walker Sands, more than 74% of the US shoppers expect VR impacting consumer buying decisions in the near future. Lowe's Holoroom is an incredible example of such Apps which allow customers to experience products in a virtual space.
On the other hand, Google's project Tango (AR platform) has opened another avenue for retailers to experiment and create winning experiences for customers. Customers are increasingly getting attuned to these digital experiences and moving forward it will be the key differentiator for retail businesses.
Personalization is truly the name of the game now and we are entering an era where personalization will become more granular – a customer will have no doubts that a particular experience has been created for him/her alone and nobody else.
Thanks to Indrajeet for sharing their advice and opinions in this post.
Indrajeet is a content strategist who loves to write about digital marketing and how its various facets can be leveraged to drive business growth. He also provides strategic content support for B2B and B2C businesses to help them achieve their marketing goals. You can follow him on Twitter or connect on LinkedIn.Read on: SmartInsights
Article Categories:
Media