Chart of the Day: The most popular methods for measuring marketing performance
Marketing effectiveness has always been tricky to measure. Digital marketing isn't short on analytics, but there are so many different analytics tools and types of data that it can be highly confusing. One of the major issues is knowing which metrics to weigh higher than others when there are so many available.
A recent report from Trackmaven shows that marketers rank measuring content performance as the most important measure of marketing performance. This is followed by social media analytics and channel performance.
These are valuable concepts, but are they really the most important metrics? I worry marketers are confusing important with measurable. It's relatively easy to measure social analytics or using Google analytics to report on content performance. But does that really mean your marketing efforts are doing what they're meant to – sell more of your products.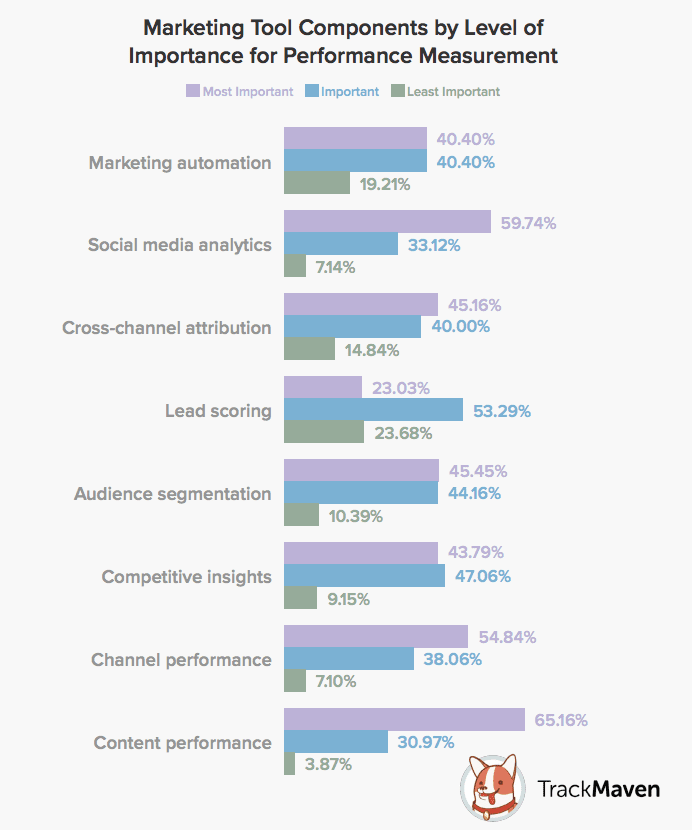 Article Categories:
Media