It seems you either have what it takes… or not
When speaking to businesses about their marketing, integration is a common challenge, whether that's integration of comms, technology or teams within a business.
The latest Econsultancy / Adobe Digital Intelligence briefing sheds some light on how many businesses have achieved integration. It's encouraging to see that nearly half of businesses can confidently state:
Digital Marketing permeates most of our marketing activities
Kudos to the businesses that say that digital permeates all our marketing activities or that they are 'digital first'.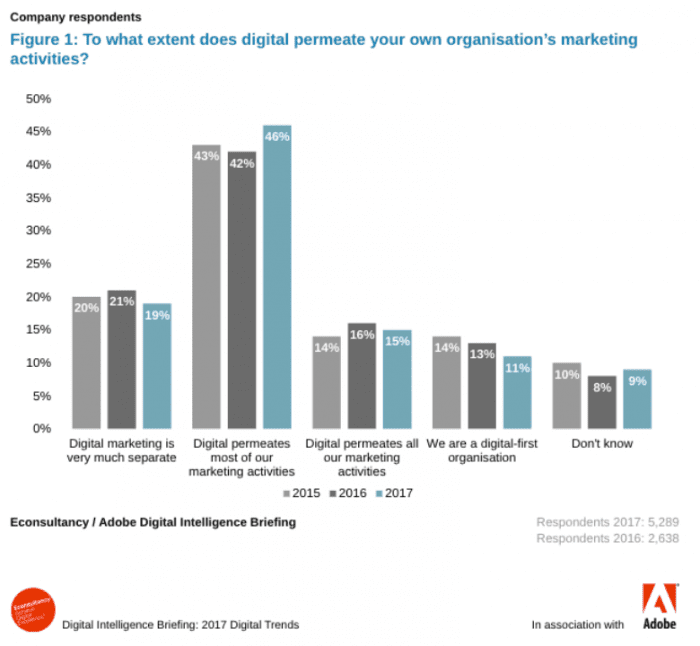 It's less encouraging to see that this figure hasn't changed much over the last 3 years. What's more, integration is severely lacking in nearly one-fifth of companies say that digital marketing is 'very much separate'.
Sample: 14,163 respondents globally (64% client-side)
Recommended Smart Insights resource: Managing a Digital Marketing Centre of Excellence – Explains how a DCoE or Marketing Centre of Excellence can improve integration and quality of digital marketing throughout a business
Article Categories:
Media