Chart of the Day: New research highlights increasing importance of the different types of influencer marketing
If you think of the changes that the rise of digital media have wrought in marketing, the rise of importance of earned media to support online PR and influencer marketing has to be one of the largest.
A new in-depth report from Traackr starts by explaining 6 different types of influencers. This highlights the different opportunities from influencer marketing – like their previous infographic on 10 types of individual influencers.
The report then goes on to assess the overall importance of influencer marketing in larger organisations. This chart shows that, although it's not seen as a primary investment by many (just around one quarter), integrating into other activities is seen as important by more (just over half).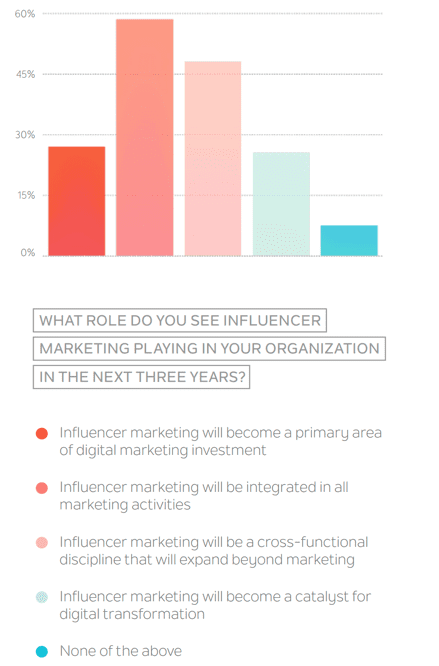 The importance of influencer marketing will vary by business sector and company size, so it's worth bearing in mind that this research focuses on the largest brands, it's often the case that there will be a larger impact on smaller businesses.
I'd recommend taking a look at the report to see how your use of influencer marketing compares, it's written by digital transformation expert Brian Solis of analysts Altimeter, a digital marketing influencer naturally.
Article Categories:
Media