Essential CRO and SEO advice for small new eCommerce businesses
In the past couple of years, we have seen a boom in e-commerce websites that have managed to sell their products without necessarily bringing something new to the table. But eCommerce is a growing sector that will continue to see increases in the coming years. That only means one thing: the competition will grow exponentially in the future. Millions of websites sell their products in the online medium, using its accessibility and ease of use to draw the attention of customers. This will make innovation a necessity.
In this highly competitive world, your product landing page and presentation can make or break your business. Learning how to optimize it for both your consumers and search engines is vital to thriving in the crowded market of eCommerce. A great product is just half the battle. The rest is making sure that the entire world can see it and get to it.
Perhaps we have switched some of our shopping activities from stores to the online world, but the central concept remains the same: it has to be a beautiful experience built around the product. Apple's Steve Jobs understood that once, and invested around $2 billion in designing their stores. That resulted in the company's popularity and an increase in sales of $4,551 per square foot, which is still the best for any retailer in the world.
The concept remains the same for online stores, and the product pages are your presentation.
Use Image with Care and Purpose
While pictures have become a staple of any product on online stores, they need to be treated with care and used thoughtlessly. They are of the utmost importance. In fact, according to studies, around 67% of consumer consider the product image to be "very important" and 50% of them believe a clear, high-quality photo is more significant than the description, reviews, or rating. A picture does speak a thousand words, so it's crucial that you pick them meticulously.
Size: high-resolution images have been shown to increase sales by 9%, so make sure not to scrimp on image quality;
Quantity: in order to make a smoother experience, include three to four images for each product, each in a similar style, quality, and lighting, but in a different angle;
Padding: the space around the picture should be an average of 30 pixels to increase visibility;
SEO: relevant and rich keyword use in the "alt text' can do wonders for your conversion rates as it will appeal to search engines and tell them exactly what the image contains;
The Perfect Background
The background of your product pictures should say one thing: consistency. It's of paramount importance to maintain the same style. The most common preference is a clear, white background that can highlight the features of your product. It will allow customers to focus on the product itself. However, using gradients does not have to be out of the equation. It's trickier to get right though. Remember that the background colors cannot clash with the product itself, otherwise you're in trouble.
The Little Extra
A mistake many online stores make is forgetting to go the extra mile of adding a picture of someone wearing or using the product. It will offer viewers a better idea of its size, scale, and functionality due to the human element. If possible, use models. Fashion brands like Misguided have mastered this craft, using brilliant visuals to sell their clothing line. This is particularly crucial if you are selling clothes or jewelry.
The Full 360o View
The digital era has arrived with numerous advantages that websites should take into consideration to increase conversion. By providing the option of a 360 degrees view of your product, customers will have a fuller understanding of its scale and aspect. Interactive images have become the norm, and they are an excellent step into the future. The effort will increase credibility, build trust, and increase conversion because it shows your client the dedication you put into each product.
High-Quality Descriptions for High-Quality Products
Many online stores underestimate the value of quality writing for their product. Descriptions are mandatory. They have the potential of increasing conversion rates by 78%. Providing information is one of the aspects you need to assure, but delivering the message in a beautifully written manner that includes all the right keywords is another. The title tag, Meta description, and product description should contain keywords related to the item.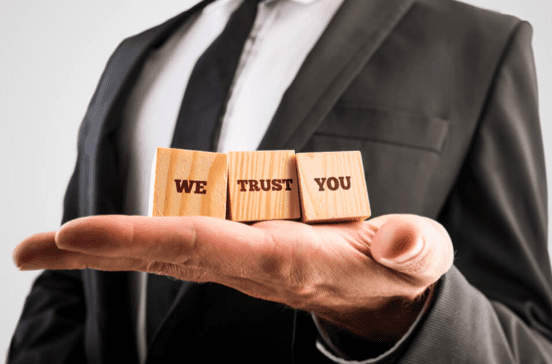 Certain elements are an absolute must if you want to reach maximum conversion rate.
Don't use the manufacturer's product description. Unless you have put together and created the product yourself, rewrite its description instead of using the generic text the manufacturer put up. Other retailers will use them as well, and they are often not written in a way to help optimization.
Anticipate questions. In order to maximize conversion rates, it's necessary that you limit the number of questions a first-time viewer might have. Anticipate and answer their questions in the synopsis.
Power words. An excellent way of approaching your customers is through using power words. These are not spoken or explained, but shouted out loud and will remain etched in their mind. Major tech company Dell managed to increase revenue by $25 million by just changing their CTA of "Learn More" to something more powerful like "Help Me Choose".
Don't forget the value proposition. To maximize conversion rates, product descriptions need to be more than technical details. They must make your values clear, what problems will it solve, what features it has, or even potential risks. Never forget to include the benefits of the product.
It's a bit of a trickier tactic, but you may experiment with adding personal stories attached to your products. This includes its use in certain situations or how it came to be. It's a wonderful way of adding a human element to the experience.
Make sure your product pages include recommendations for others in your store as well. Keep it uncluttered and do not go overboard. Numerous sites have lost customers due to too many related products and banners that scream "unprofessional".
The necessary buttons of "buy now" and "add to cart" should be accompanied by "add to wishlist" for example. A good CTA can influence customers in the decision making. However, also include social media buttons, such as sharing features for Facebook, Twitter, Google+, Instagram, and LinkedIn.
Lure Search Engines Through SEO Tactics
Appealing to your customer's eye is half of the battle. The other involves using carefully-planned SEO tactics that will also draw the attention of search engines, Google mainly. The first will have a difficult time happening without the latter, which is why it's important to keep some basic tactics in mind. To gain significant organic site visitors it is crucial to achieve a rank on the first page in the SERPs for at least some keywords, since studies show 71.3% of all clicks come from the first page of search results.
Use long-tail keywords. A page trying to rank for long-tail keywords have a higher likelihood of attracting customers who know exactly what they are looking for.
Emphasize unique content. In order to maximize conversion rate, offering your customers a unique description, not copied from any other source, is paramount.
Organizing your products into appropriate categories that are easy to understand will help your site achieve higher ranking due to the improved user experience. Your site's architecture is the foundation of your business.
Rich snippets. These are little pieces of data, such as price and availability, that can be rewarded by Google if used in the Meta description.
Don't Be Afraid to use Video
A crucial trick that websites often overlook is the value of video. Google owns YouTube, and Google is also the search engine that needs to like your product page to draw visitors. By creating and uploading short videos to promote them, it's likely to increase your traffic. Simply put, Google likes videos, and it can increase your sales by persuading site visitors. The rising popularity of video content is a clear indication that your customers will enjoy them as well if you offer them a better outlook of your product. The feature can far more than a simple product description. It's a win-win.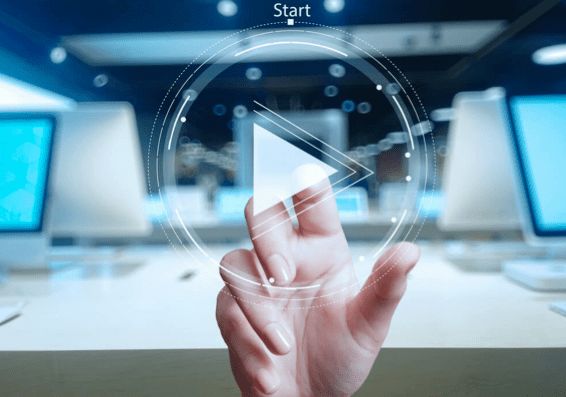 Testing videos on your product pages can be a highly effective for engaging your audience and attracting new visitors. By including short, 30-seconds content you can increase revenue between 25% to 100%.
The Neglected Extras
A very famous saying is that the extra can take a service from "ordinary" to "extraordinary". Unfortunately, some of the finer details get neglected by numerous online stores, which ultimately hurts their conversion rates. They can have a positive impact if they when integrated into the product pages.
Zooming in and out. In addition to large-sized images, you should offer your visitors the option of zooming on your product picture for better visibility. This will allow them to spot details they could not see from the distance.
There's debate on which colors are the best to draw attention to the "buy" button. It has been an ongoing argument between green, blue, or orange. However, the consensus is that it has to fit with your website's design and theme.
Offer more. Additional information such as shipping dates, return policies, stock availability, and testimonials can increase your conversion rates. They offer a more user-friendly experience and more useful information to optimize for search engines.
Live out-of-stock pages. It's important for SEO to not eliminate product pages even if the item in question is no longer in stock. As long as you will eventually replenish it, keep it live in order not to lose the power these pages have gathered. Add content about a similar product, in a different color, or details on when it will be back.
Mobile optimization. Smartphones have become a powerful tool, even in online shopping. Optimize your product pages for mobile view to maximize your conversion.
Optimizing your product pages to reach maximum conversion rates will always be an ongoing process. It's important to test your site's performance frequently and look for ways of improving it. Google's algorithm frequently changes, so you need to stay up to date with all changes that have yet to come. All we know is that search engines are getting smarter, so if you focus on compelling content, high-quality products, and fast load times, your conversion rate will shoot up as well.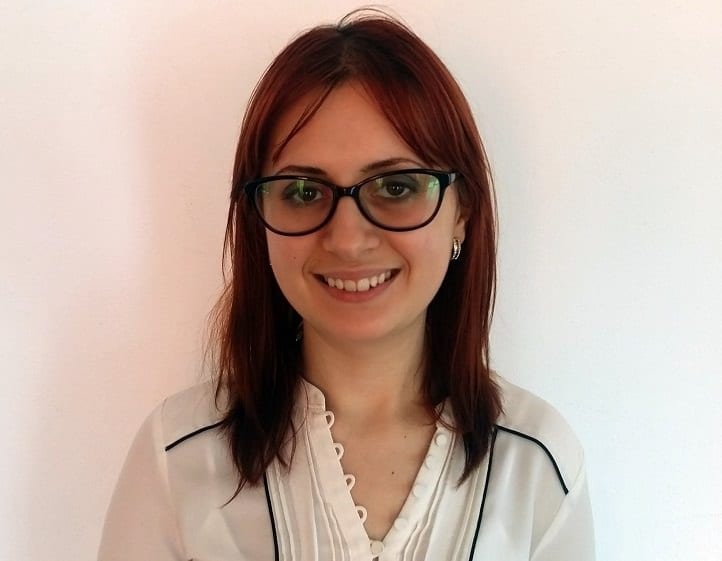 Thanks to Thea Millard for sharing their advice and opinions in this post. Thea Millard is a Market Data Analyst and a Contributing Editor at Happy Customers Review. She has a great interest in everything related to corporate branding, digital marketing, and entrepreneurship, and loves helping businesses and individuals thrive..Read on: SmartInsights
Article Categories:
Media